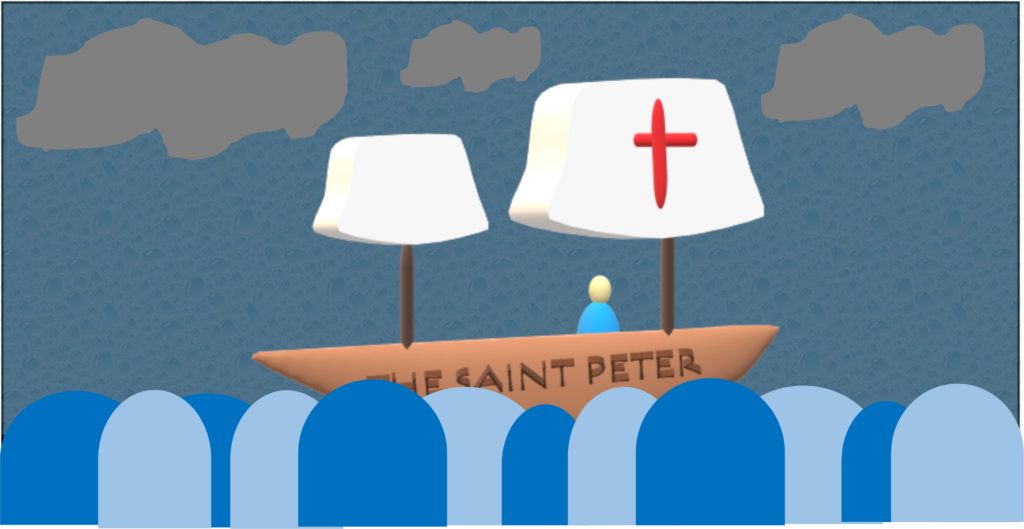 I would like to introduce myself, my name is Mike Peterson. Essentially I'm a 35 year old kid living in North Dakota. I figured I can't keep my entire imagination under a bowl so I figured I create a platform to spill it! Always enjoyed writing but putting pen to paper is a whole another story! Anyways, my imagination and thoughts are shaped by a Catholic worldview – hence the first-grade level "illustration" of me on a ship (and the theme of this website), the Barque of Saint Peter!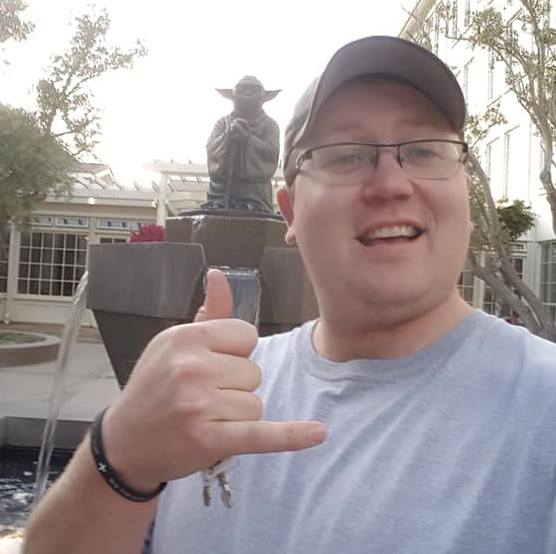 What is the Barque of Saint Peter, you say? I'm glad you asked! It is an analogy for the Universal Church, as a ship steered by Saint Peter and his successors. We are on a soul voyage from this life to the next. The world is represented by the crashing waves and the stormy weather.
I see myself as a passenger on this ship, and it's my great hope as many people as I know and readers of this blog will consider hopping on as well! It is a crazy, stormy world out there.
I'm not a scholar in any way, or a professional author. I've always wanted to do some writing, but perhaps blaming ADHD comes as a handy excuse as to why I'm 25 years behind the advent of blogs on the internet (remember Angelfire, which used Microsoft Paint pattern backgrounds and 2-frame animated GIF flames?) but better late than never, right?
I intend to cover theology from a Catholic worldview, squeeze in pop culture references a little too much (Star Wars, Lord of the RIngs all the way), approach hard subjects with charity and have fun with creativity and take my own imagination to the limits.
I've long since realized the limited nature and superficiality of social media, particularly Facebook, is not suited for a long scroll of thoughts that a blog can handle.
It is my hope one will find three common themes throughout everything here- the Good, the True, and the Beautiful – also known as the Three Transcendentals. If anything is good, it will also be true. If anything is beautiful, it will be good. Some philosophers and theologoans who have inspired my trains of thoughts include Ralph Waldo Emerson, Henry David Thoreau (both of whom I got to know in high school before religion entered my life), C.S. Lewis and Bishop Robert Barron.
But anyways enough nerd talk, I just wanted to say hi, for now, but my lightsaber is calling my name!